cakapdigital.com – Right now, the universal thought that everyone has is probably, 'how did we come to this?' It's good if you're very well-prepared when a crisis like the COVID-19 pandemic happens. But we have to acknowledge that these days are crazy. We have a significant drop in the stock market, the intense amount of canceled public events, the temporary closing of some facilities and institutions, and the list go on. So many changes in just a short amount of time and the immediately imposed rules that regulate how we interact just makes it impossible to engage in our usual social camaraderie.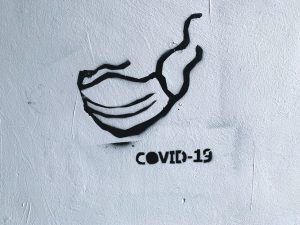 In February alone, event cancellations or postponement reach a 500% surge, according to PredictHQ. That really shows people's concern and awareness about coronavirus as they are now making an adjustment to stay on track while maintaining their work and life.  So, even during the global home isolation, as a marketer, it's only natural to look for the most viable option right now, which is digital marketing. Using these times to focus on your digital marketing strategy by reviewing them and re-adjust your campaign message to fit the current timeline will not only cement your image as a brand that cares for your audience, but it may also benefit your company in the long run.
Why Digital marketing?  
Why give digital marketing a shot? Due to its measurable nature in the form of Return on Investment (ROI), marketers can then track their activities and observe which action drives the quality leads as well as quantifying the cost in action. Without the need for physical meetings, digital marketing is an ideal medium to continue the business, especially during these times where physical activities ranging from limited to none at all.  
2008 vs Now 
What's the difference between now and then of B2B companies' strategy in facing the financial crisis? We are now shifting into the allocation of budget into online marketing and less of the exhibition budget. Now, unlike in 2008 where the marketing budgets were cut, it seems to be the norm to double that investment in the marketing instead. As physical meetings have lost its steam for some time, shown by World Bank and International Monetary Fund's decision to dismiss face-to-face meeting, the consequence would be to create a digital strategy that reflects on this situation, and that is, by making it as the key source for lead generation. 
Key Step: Reviewing
Now that we have discussed the critical role of digital marketing in our current situation, it's time to review the past works under your belt, running a full checklist of the essentials and the irrelevant for future marketing campaigns, and all for a seamless customer's experience. 
 Here are the 7 key areas that you would want to have a fine-tuning at:  
Social media engagement.

Strengthen your social media presence and engagement through frequent updates on relevant trends and topics.  

Website content.

Creating actionable content that aligns with the marketing campaign. 

Marketing materials.

Present your campaign in the form of presentation, an e-book of the brand guide, company profile, and more.

Content marketing.

Ideas are everywhere, grab them, and jot them down for the upcoming blog post or newsletter sent to your customers. 

SEO.

Take a look at how your website ranks in organic search. Improve them with SEO tools and strategy to secure merrier web traffic.

Video

. It depends on what you want to emphasize for your brand, whether it be a demo video of your product, how-to guides, educational, animation, brand introduction or others. 

Press releases and articles.

Spread the knowledge that you're expert in through articles or press releases, and let the media, your clients, and others well-informed through the distributed content.