cakapdigital.com – The world is now 'on-hold' due to COVID-19. The waves of the pandemic-level threat have crossed its way through the globes, catching people off-guard. The dynamic of society sees a shift in how people work, getting their daily supplies, or spending their time, and the tagline #workfromhome and #socialdistancing have become the new reality. With the cancellation of conferences, social events, and the restriction to the closing of some facilities and shops, more people are staying at home, bringing digital marketing as a brand's best bet to approach this situation. How should marketers, e-commerce brands, B2C brands respond to the current event?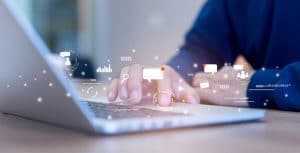 Below, we will discuss the implication and solutions to this changing dynamic.
Execute crisis-focus marketing and communication
The first thing that appears on Google search engine when we type COVID-19 or coronavirus is the alert tab and the news related to it, while this information is traded in just a matter of seconds. That's why, having a marketing plan and strategy that reflects on the current development and state of the pandemic will help your consumers minimize losses due to the possible refundable/non-refundable or cancellations. You can offer plans and pricing that helps protect your consumers' well-being and safety.
So, how should you approach your communication strategy? 
Instead of trying to sell products through misinformation and fear-tactics, providing the latest and accurate information about the virus to consumers will lead to trust, allowing the creation of lasting connections with them. Elevate your brand by being there with your consumers through both the storms and rainbows. 
Goodbye, offline ads (for now)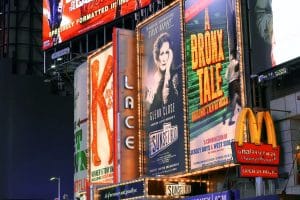 Gone are the days where we anticipate the next conference or seeing the billboards that display the upcoming events. Right now, your consumers' eyes are traveling through their smartphone, tablet, TV, or laptop screen, and it's up to you how to manage your current marketing plans to adjust to this trend. By reducing the number of offline ads, though, it will help you focus on the essential, such as the digital-based approach that creates strategies and ads with the online audience in mind.
Clear-cut presentation of product (and the underlining process) 
The temporary closing of brick-and-mortar business has people resort to an online store instead. For B2C brands, this means displaying a well-presented product that gives clear information on its features, looks, and description. Be transparent on the process it takes to deliver your product. Let consumers know of any product delay and shortage-related issues. The waiting list can be an option to consider for the popular product. The existing challenges during the production can be your asset to gain a brand connection with consumers, such as sharing behind-the-scene processes in tackling the challenges and in making the product a reality despite the stakes. 
The long-term effect of online shopping 
While online shopping isn't a new trend, it's likely to increase during these social limitation times. As people spent their working hours and leisure at home, buying things online feels just right and reasonable. This shopping habit could last even post-pandemic, which means you're going to get more traffic but also ones that convert to sales as people start to see the convenience of online shopping. 
What if I'm just getting started? 
Everyone has to start somewhere, and here it's no different. If your business is about to take off to the digital land, you can consider the following resources: 
Project management system.

  Manage your team project easily with online tools. 
Our recommendation: Trello, Asana, Basecamp
Video-conference.

 Hold online meetings with your team fast and secure. 
Our recommendation: Microsoft Teams, Cisco Webex Meetings
File storage.

 Keep your team's meeting files and access them at ease. 
Our recommendation: pCloud, Google Drive
Chat platform.

 Reach out to your team through instant messaging with rich features.
Our recommendation: Slack, Lark Suite