cakapdigital.com – Ads are taking its game digitally with no sign of breaking in Indonesia as seen by the 2020 Global Ad Trends report from PubMatic. The data reflects on the rapid growth of digital ads contributed by the video ad media formats, which is the underlying trend for programmatic digital ads. While the global spending budget is predicted at $435.8b with 56,6 percent growth, Indonesia will top $500 Mn and more with 54 percent growth lead by programmatic digital ads, and yet it would still double, making Indonesia the fastest-growing market for video ads globally. The global spending budget trends will continue in 2021, so expect more of a possible dramatic increase in the predicted numbers.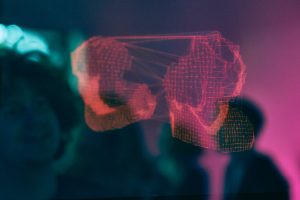 Why Programmatic Ads Should Be Taken Seriously?
It's thriving, yes, but it took a complex process to achieve the integration of knowing what the users need and what the service offers.It's an automated process with attractive revenue. InMobi reports Indonesia as the most attractive programmatic market in Southeast Asia in 2019. And now the country is the fastest-growing programmatic ad followed by India and Brazil.
The technology utilizes algorithms to connect potential buyers with ads and publishers in real-time in the form of displays, videos, social media and more. PubMatic predicts the transactions from programmatic ads making up two-thirds and more of the global digital display ads expenditure this year, leaping off last year's value.
Videos Are Excessively Accessible
People naturally go for videos as it's an entertaining medium. Add affordable smartphone prices and mobile data with fast internet access into the equation and it's impossible not to give video ads a watch. This is proven by the data by PubMatic, which shows 31 percent of global expenditure on digital display, while the 2020 data predicts video ads growth contributing to 29 percent of the total global expenditure. In Telkomsel alone, total video data consumption is predicted to reach 120 petabytes and more. That's why, double increase in programmatic video ads spending will be likely, and it's also expected to see a $350 Mn and more of value and in other words, an 85 percent growth.
Mobile Apps Popularity
In the mobile ads sector, Indonesia is expected to stay at double digits until 2022 when taking previous data into account. As a country with a huge following of smartphone users (89.8 Mn from last year), the percentage is predicted to gain a 42.8 percent increase from the total population in 2023. Digital marketers, therefore, should give the Indonesian market the chance.
Telkomsel DigiAds is one of the companies that utilize the country's users' potential with a focus on video ad space and display inventory, such as the MAXstream application and World Games portal. A partnership with third parties also allows marketers to improve their ad campaigns while applying strategized content across digital apps.
Knowledge Gap Is A Serious Problem, But It Can Be Solved
The knowledge gap can occur due to the lack of resources and tools in designing and experimenting with digital ads. It's quite apparent in SMEs that often suffered in this problem, while the local big companies and unicorn startups grab the torch fast, shown in the trends keeper ad-tech products and offered services.Of course, help is always available, as these SMEs can use Telkomsel MyAds to feature their digital ads in three formats: SMS, MMS, and USSD.
Bottomline
As the 2020 trends reflect on Indonesia's potential market for digital marketers, the competition will surely remain steadfast and therefore everyone in the scene should always be ready to adapt to any changes as digital ads are known for its rapid changes.